Check out the Advance Praise for the book "How AI Can Democratize Healthcare" from 3 of the top experts in Artificial Intelligence.
Ray Kurzweil
Ray Kurzweil is one of the world's leading inventors, thinkers, and futurists, with a thirty-year track record of accurate predictions. Check out Ray's full bio here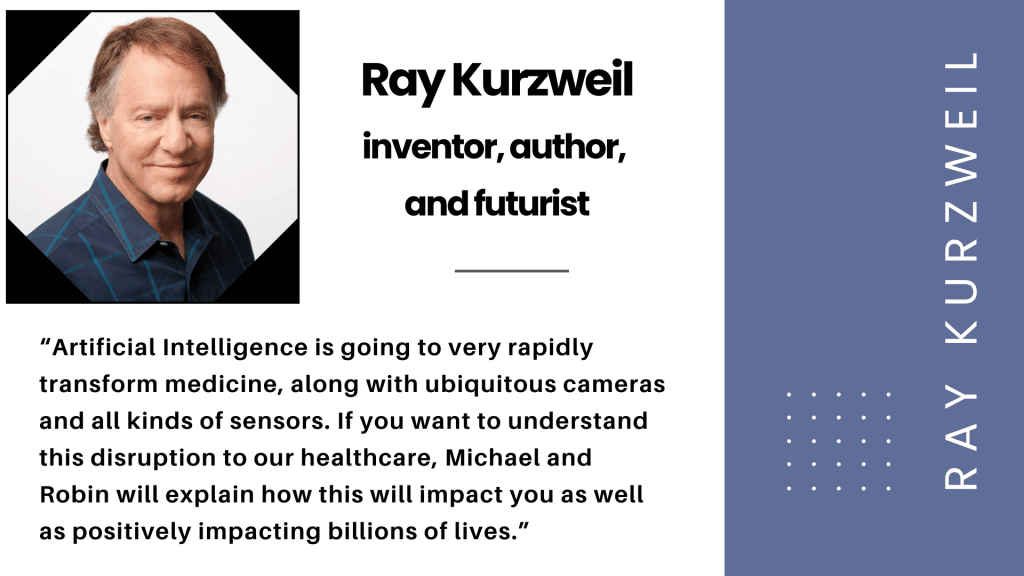 Bing Gordon
Bing Gordon is General Partner and Chief Product Officer of Kleiner Perkins, Before joining Kleiner Perkins, Bing had been a long-time executive at Electronic Arts. Read Bing Gordon's full bio here.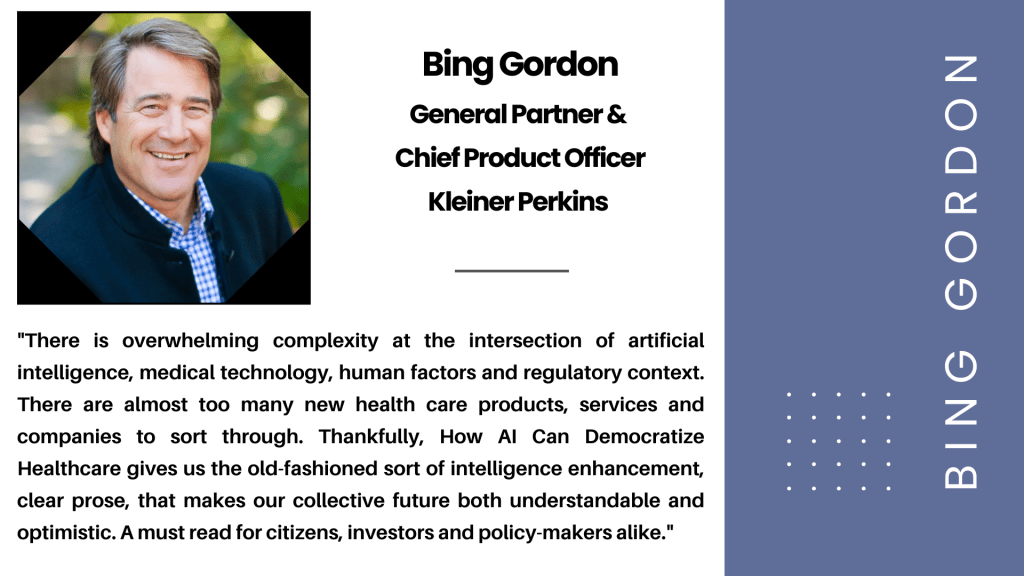 John E Kelly III, PhD
John E Kelly III, PhD is known as the "father" of Watson. Read John E Kelly's full bio here.