Robin Farmanfarmaian is a Professional Speaker and Entrepreneur Based in Silicon Valley, Working on Cutting Edge Tech Poised to Impact 100M People or More.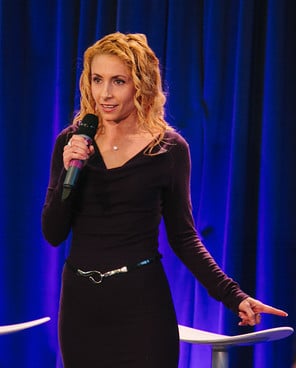 Robin has been involved with over 20 early-stage startups working on technology in healthcare; biotech, pharma, med device, and digital health.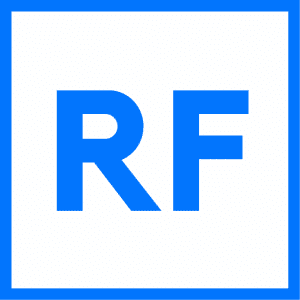 Of those, she co-founded 5, including the Organ Preservation Alliance, where she worked with the White House and DoD to fund scientists in cryopreservation and tissue engineering for organ transplants.  
As a speaker, Robin has had over 175 speaking engagements in 15 countries for audiences including payers, providers, pharma, device, hospitals, scientists, physicians, and entrepreneurs. Robin's main keynotes focus on the trends in the shift in healthcare delivery to the patient's home or nearest retail pharmacy. The main technology focus is on clinical grade sensors and artificial intelligence, including reimbursement for AI enabled software, imaging analysis, and precision medicine. 
Other keynotes focus on patient empowerment, the future of medicine, and thought leadership for physicians and other healthcare stakeholders.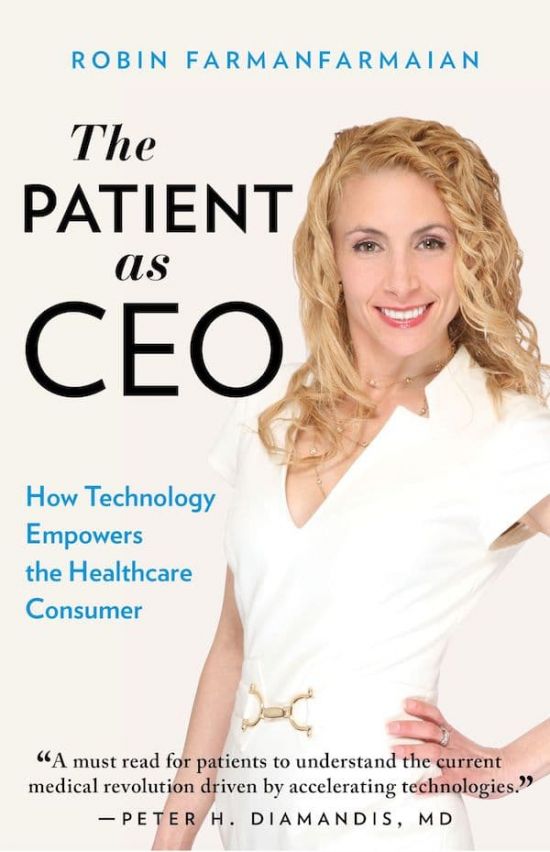 Robin is the author of 3 additional books; "The Patient as CEO: How Technology Empowers the Healthcare Consumer" (2015); "The Thought Leader Formula: Strategically Leverage Your Expertise to Drive Business & Career Goals" (2019); and "Facilitating Virtual Events: Driving Participant Engagement & Interaction" (2020). She is a guest author contributor for 2 more books, "Longevity 1.0: Defining the Biggest and Most Complex Industry in Human History" (2019); and "Fast Forward Files: The Future Through the Eyes of 8 Elite Minds" (2019, Europe).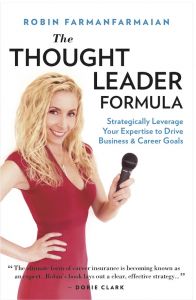 Robin has worked with more than 20 startups as an employee, Advisory Board, or Board of Director roles, including Alacrity Care, remote patient monitoring and data analytics in oncology; Luxsonic, a modular and portable Radiology Reading Room in VR; and MindMaze, a BCI and VR neuro company for 9 neuro indications, including FDA and CE Mark cleared VR for stroke and brain injury rehabilitation. Past, notable startups include Actavalon, working on curing cancer by repairing p53 with a small molecule candidate found using AI for drug discovery; and CyGene, the first direct-to-consumer genetic testing company in 2005 where Robin wrote the algorithms that led from the SNPs lab test results to the client reports.
Some angel investments include Invicta Medical, a medical technology company for sleep apnea; Rational Vaccines; Aerami Therapeutics, inhaled therapeutics using a smart, connected device, including insulin; and Ampa Health, TMS (transcranial magnetic stimulation) in the home for depression.
As a teenager, Robin was misdiagnosed with an autoimmune disease. In her life, she has had 43 hospitalizations and 6 major surgeries, including the surgical removal of her entire large intestine at the age of 19 (total colectomy with j-pouch), which was considered a cure. Robin was left untreated for IBD for years after that set of surgeries. As the pain was so severe during those years, she was prescribed high dose opioids, up to 80 mg day of methadone. It was at the age of 26 that Robin fired her entire healthcare team and took full control of her health, including taking herself off methadone. She rebuilt her care team, was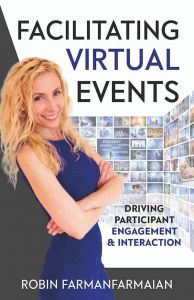 successfully diagnosed with Crohn's disease, and after her first Remicade IV medication treatment, went into remission overnight.
It wasn't just one doctor or one pharmaceutical that has allowed Robin to be in remission, alive, and living a full life – it was a combination of many organizations and healthcare professionals in the ~ $4T U.S. healthcare industry. That is the reason Robin has dedicated her life to making a positive impact for at least 100M patients worldwide.