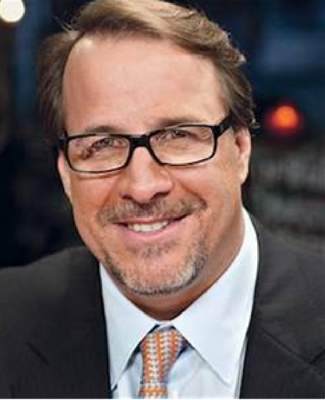 Healthcare Tech Entrepreneur, Michael W. Ferro Jr. is the Founder and CEO of Merrick Ventures, a Miami Based PE Firm, Focused on AI and Democratizing Healthcare
A lifelong entrepreneur, Michael W. Ferro Jr. has founded and built many companies that were acquired or went public. 
As a teenager, Michael founded his first successful company, Chem Roof. That company was acquired by Pettibone after college, marking the first of a series of companies Michael has founded, built, and sold. After the acquisition, Michael stayed on and became the youngest president in Pettibone's history, digitizing the internal and external facing business processes to provide access via the internet, a groundbreaking idea at a time when the consumer and business internet were both in their infancy.
A software architect, Michael Ferro knew early on that digitization and internet adoption would grow rapidly, allowing customers to interact with businesses in an immediate and efficient way.
Michael founded his next company in 1994, Click Commerce. This company digitized and architected business application services and software when most companies weren't even thinking about digitization. Click Commerce went public when Michael was 33 years old with an initial IPO valuation of over $1B.
After the IPO of Click Commerce, Forbes named Michael Ferro as one of the youngest awardees on the "Tech's 100 Highest Rollers" Forbes list.
He's won a number of awards since that time, including the Healthcare Tech Entrepreneur of the Year, the KPMG Illinois High Tech Award, the Ernst & Young Entrepreneur of the Year in Technology, the Humanitarian of the Year, the Collegiate Entrepreneurs Organization Young Entrepreneur of the Year, an Aspen Institute Henry Crown Fellow, the Top 40 under 40 list, the Rush Neurobehavioral Center (RNBC) Living Proof Award, the Entrepreneurial Champion Award, and was a Best Documentary Emmy Award Nominee. He has often been credited as "The Father of the Extranet"
Ferro founded his Miami based PE Firm Merrick Ventures after Click Commerce was acquired. Merrick Ventures is currently focused on companies working in artificial intelligence and the democratization of healthcare. In addition to Merrick Ventures, Michael Ferro also founded the Michael and Jacqueline Ferro Foundation at that time. Through the Foundation, Michael has made many donations over $1M-$2M, including $1M to the largest non-profit focused on the deadliest of all skin cancers, the Melanoma Research Alliance (MRA). The Michael and Jacqueline Ferro Foundation also donated $2M for an entrepreneurship incubator at Northwestern called "The Garage".
Merrick Ventures purchased a controlling interest in healthcare imaging and data company Merge Healthcare in 2008. While building Merge, Michael Ferro filed and was awarded many patents on methods and new systems within the radiology and artificial intelligence space. This was early in AI applied to healthcare, and just like with Chem Roof and Click Commerce, Michael was one of the pioneers. He knew that similar to how the internet disrupted business processes back in the 90's, AI was going to disrupt healthcare. Michael's unique IP portfolio combined with the radiology data and software architecture increased Merge Healthcare's value from near bankruptcy in 2008 to $1B in 2015 when IBM acquired Merge Healthcare.  
While building Merge, in 2012 Michael Ferro also founded Higi. Higi is focused on vital sign measuring kiosk stations that are self-operated and distributed in high traffic areas like retail pharmacies.
Because Higi's stations are free to use and located in easy-to-access venues, they help democratize healthcare by providing the ability to easily measure clinical grade vital signs like blood pressure (BP), blood oxygen levels, and heart rate variability without making an appointment or going to a clinic. Higi provided access to a much-needed service years before clinical grade wearables like the Apple Watch cleared the FDA. At the South by Southwest Austin festival in 2013, Rapper Lupe Fiasco worked with Higi to promote the importance of getting a baseline and tracking crucial vital signs like BP as young as possible.
Through Merrick Ventures, Michael Ferro is working on achieving his goal of democratizing healthcare. The PE Firm is focused on early to growth stage companies creating cutting-edge technological products, services, infrastructure, and foundations that have the ability to provide access to healthcare for billions all over the world.
Check out Merrick Ventures and the Michael & Jacqueline Ferro Foundation
Top 10 Most Inspiring CEOs of the Year, 2021
ADA 25 Advancing Leadership International Association of Top Professionals (IAOTP)
Healthcare Tech Entrepreneur of the Year 2021
Additional Awards & Special Recognitions