About
AI predictive platform for personalized, predictive care.
By analyzing an individual patient's physiologic data against a population metadata set, Biofourmis can predict that individual's disease trajectory. The AI analytics engine also compares the individual's data with themselves, including position, posture, and activity, and can catch the individual's slight changes, which could indicate a problem or explain a false alarm.
These subtle changes probably wouldn't have been noticed by a human clinician but can be seen in the patient's measurement data.
Enabling Hospital-at-Home
Biofourmis is also providing its platform to hospitals to enable a Hospital-at-Home. The platform integrates into many EMRs like Cerner and Epic and provides the hospital with the necessary technology components for remote patient monitoring (RPM). The platform does video and text chat between the patient and the hospital, and can remind patients to do things like take their medication at a certain time. There's also an emergency button so the patient can talk to a nurse or doctor immediately.
Managing Heart Failure
In July of 2021, Biofourmis received the FDA breakthrough device designation for their BiovitalsHF, a new software platform to help patients manage their heart failure and medications. When dealing with heart failure, patients typically take more than one medication, and frequently the medications need to be titrated up – meaning they start at a low dose and gradually increase in dosage until they reach an optimal dose combination.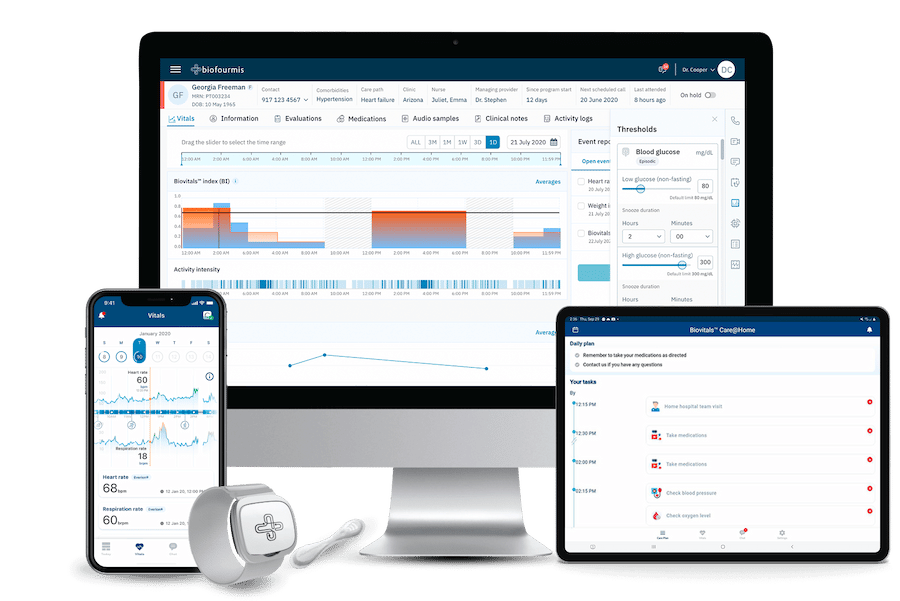 Optimal dosing is difficult for any disease and condition and especially so for heart failure. Biofourmis helps by analyzing wearable tech data, patient recorded outcomes (PRO), and outside lab tests to determine a health status level on the patient. By continuously analyzing health metrics while gradually increasing the medication dosages, Biofourmis' goal with BiovitalsHF is to help more patients achieve optimal dosing and increase their quality of life.
Just like pharmaceutical companies have a pipeline of medications in various stages of development and clinical trials, AI companies like Biofourmis have a pipeline of digital products in various stages of development and trials too.
Team
Founder & CEO
Kuldeep Singh Rajput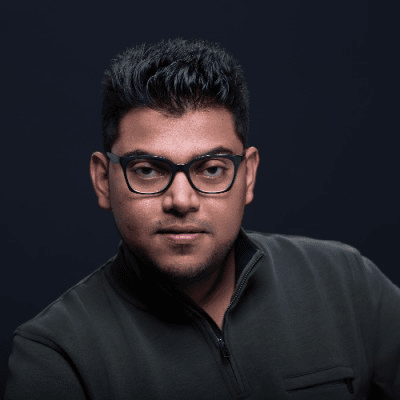 Co-founder & Chief Privacy Officer
Mark Niu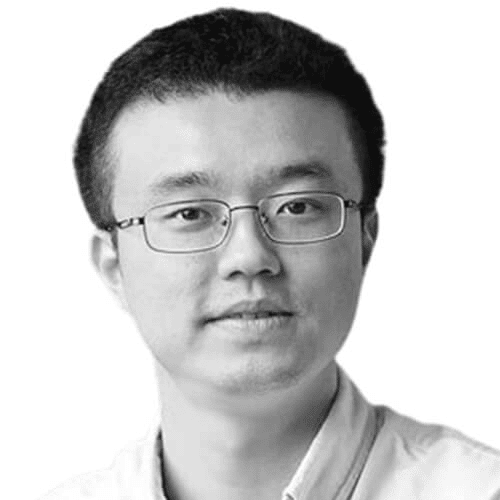 Co-founder & Chief Medical Officer
Maulik Majmudar, MD