About
Akili Interactive Labs website
Akili Interactive Labs is a digital therapeutics company with over $300M in funding and went IPO through a SPAC in August of 2022.
Akili was awarded FDA clearance EUA (emergency use authorization) for their prescription video game therapeutic EndeavorRx in June of 2020. The software is currently indicated for use for children between the ages of 8–12 diagnosed with attention deficit hyperactivity disorder (ADHD).
As with the disease management digital therapeutics, EndeavorRx is not a replacement, but a tool to be used in conjunction with therapy, education, and/or medications, and is available by prescription only.
Video Games as Therapeutics
The Akili Interactive Labs team approached ADHD from a game mechanics standpoint. They realized that by making a treatment fun, that could lead to engagement and better compliance — especially when working with children. So, they created a video game to be used for 30 minutes a day that helps improve the child's ability to focus and ignore distractions. The software automatically locks after 30 minutes so the child doesn't continue to play after their treatment is completed for that day.
Experiential Learning
From the Akili Interactive Website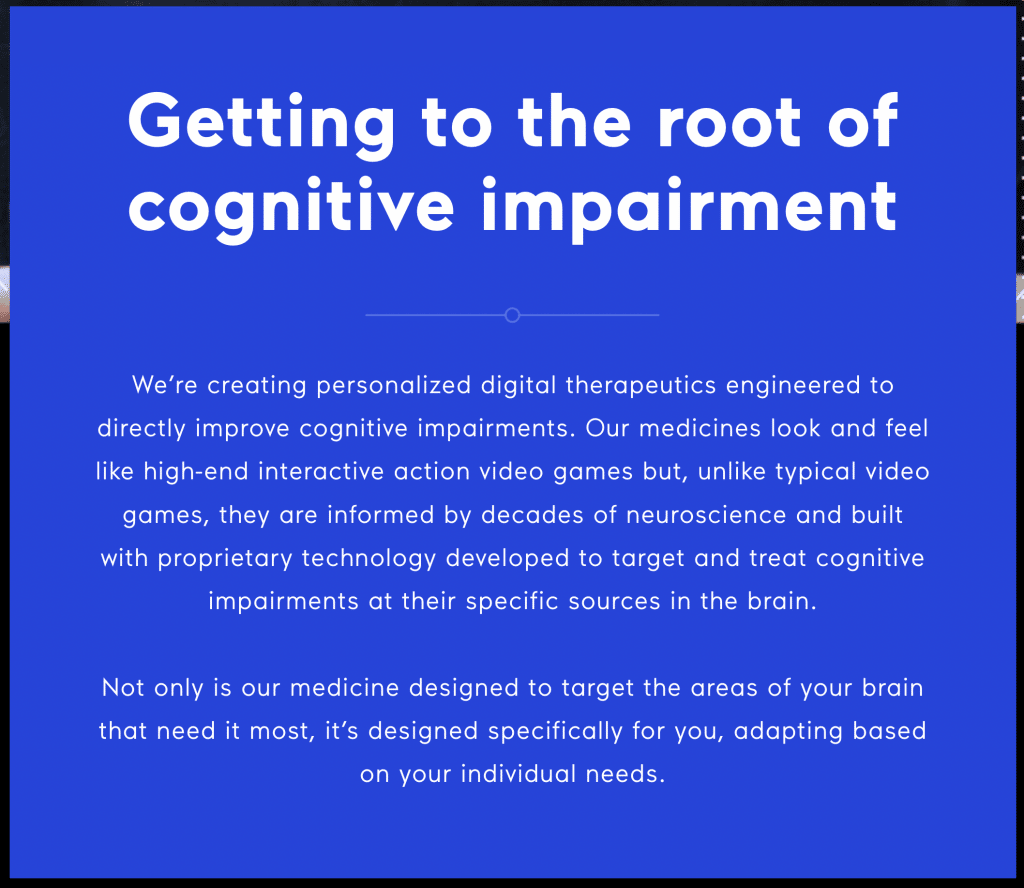 Recent News
Congratulations to Akili for their $1B SPAC deal in August 2022!

Akili inks $1B SPAC deal to take prescription video game tech public on Fierce Biotech
Akili wraps up Palihapitiya-led SPAC deal on Axios
Some of the Leadership Team
Click here for a complete listing of Akili Leadership Team